Port Scanner
With this program you can fastly scan and check all the opened ports on an IP address or a domain.
Screenshot: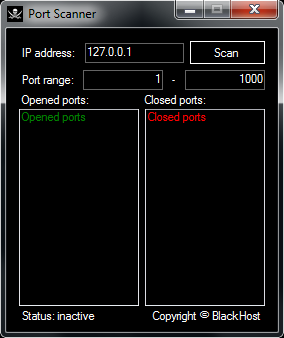 MD5-Checksum: 1ace787a9feb3b55394b1e7997efe09c
Download count: 9235
You can download* it from this link.
You can also download the
source code here.
*=By clicking 'Download' you accept the Terms of Service.
Comments
Leave a feedback or read the others!